The Pandemic as a Catalyst for HR Reinvention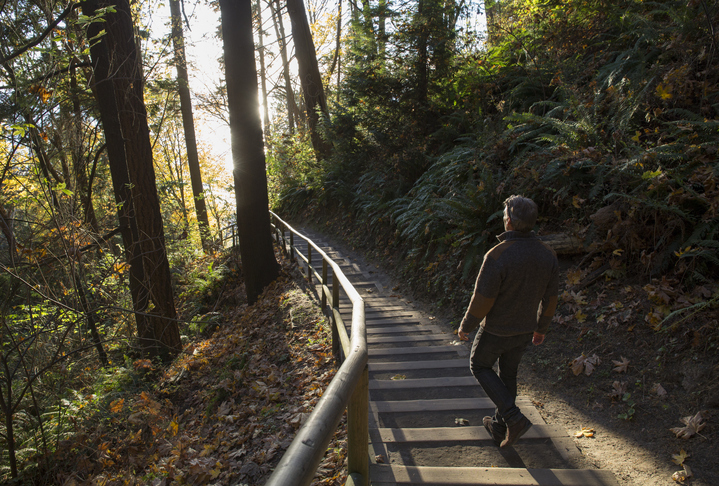 When Facebook announced in March 2020 that it was eliminating first-half performance reviews because of the COVID-19 pandemic, there were a lot of HR professionals nodding their heads in agreement.

It all made so much sense. After making the tough but correct decision to have its 45,000 employees worldwide work from home, Facebook quickly realized that normal performance reviews wouldn't make any sense. Everyone's work life had just been totally upended. Managers were still scrambling to develop protocols for keeping in touch and monitoring the progress of work. The new normal was more mystery than anything else.

In response, the company quickly retooled its review process: rather than going through the motions of a virtual review, all employees were awarded an "exceeds expectation" rating and given a $1,000 bonus.

While Facebook can be applauded for making a quick, rational decision in real time, it's not clear what the company will do when, or if, employees return to the office. There is, however, a strong argument for a firm second look. The company has been criticized in the past for performance and peer reviews that discouraged dissent and promoted a sometimes cutthroat political environment.

Facebook's performance review decision reflects a growing cognizance among HR professionals about whether now is the perfect time to improve, streamline and alter long-standing practices and policies that are not working but which have been starved for attention and resources.

The performance review issue is one of the best examples of a HR practice that is badly in need of reinvention. Although they can be an important source of feedback, very few are structured to meet the needs and expectations of today's workforce.

A Gallup survey published in late 2019 just before COVID-19 struck found that only 14 percent of respondents strongly agreed that traditional performance reviews motivate them to improve their work performance. Given the cost, the survey authors noted, "many business leaders have started asking themselves, 'Why do we do this in the first place?' Are our performance reviews really helping us get the most out of our people and engage them?"

Gallup bolstered those results with another survey in 2020 that focused specifically on Millennial workers and performance reviews. That survey found only 19 percent of Millennials surveyed worldwide believe they get meaningful feedback at work. Rather than traditional performance reviews, Millennials are looking for more ongoing, more individualized feedback.

Taken together, the Facebook decision, the Gallup results and the well-known concerns in the HR profession about the limits of traditional performance reviews, have created an unparalleled opportunity to revisit long-standing policies and practices to look for more strategic, flexible and adaptable ways of conducting evaluations.

What other opportunities for change exist? Most HR leaders have a long list of innovations they'd like to introduce to improve or replace traditional practices. However, prior to the pandemic, it was difficult to generate urgent interest in these changes.

Streamlined hiring. The endless job interview has been a sore point for many in the HR community for a very long time. Depending on the organization, it was standard for candidates to endure an endless string of interviews and soft meetings with leaders who have input on final hiring decisions. The pandemic has changed all that. Now, it's important for organizations to focus the hiring process on only those people who truly need to be involved. Many hope that this streamlined approach—with fewer interviews and meet-and-greets—lasts into the post-pandemic period.

More robust onboarding. Let's face it—far too many organizations survived for far too long without any kind of formal, comprehensive onboarding process. It was a fly-by-the-seat-of-your-pants approach that tossed new hires in the deep end and expected them to swim. In a virtual world, many of those organizations have been forced to create structured onboarding that moves new hires through a process to get them acclimatized as quickly and effortlessly as possible. This is a trend that will most definitely endure into the post-pandemic world.

Reskilling and redeployment instead of layoffs. In this economy, it is impossible to avoid layoffs completely. In certain industries and sectors, many companies are in crisis-management mode, with drastically reduced prospects and profoundly uncertain futures. But in those industries and sectors where there is less threat, but still lots of uncertainty, opportunities abound for new approaches to talent management that utilize reskilling and redeployment.

The shift away from layoffs will not be easy for some organizations to embrace. For too long, too many employers shed talent when times were tough, and then went out and hired the people they needed as things improved. However, thanks to the global skills shortage, if you were flush with the wrong kind of employees with the wrong skillsets, there was no magic talent tree where you could go out and pick up a new crop of fit-for-future talent. Now, companies are looking at their current employees as assets with knowledge and expertise that can form the foundation of a move into an entirely new role.

The pandemic has provided a keen opportunity to embrace or amplify reskilling and redeployment strategies. Organizations that take the time now to find the potential in existing employees and help them acquire the skills needed to fill future jobs, will be much stronger coming out of the pandemic.

It has often been said that necessity is the mother of invention, and that has never been truer than now. HR leaders have been forced to be more innovative in reshaping basic HR functions. Senior leadership has been forced, more than ever before, to listen and act on these innovations.

Although there is no avoiding the sheer devastation that some companies in some industries have suffered, there are many other organizations who may find they have used the pandemic to make quantum leaps forward in both HR policy and HR practice.